Good morning, it's Book Release Day(!!!)
plus how you can help support the launch of MIRACLES AND OTHER REASONABLE THINGS
Four years since my last book and several lifetimes besides, after months of writing, and now a year of edits and planning and marketing, it's finally here:
MIRACLES AND OTHER REASONABLE THINGS
has been released into the big wide world.
My brand new book is on bookshelves in bookstores, waiting for you in your mailbox if you preordered it, in your purse or on your bedside table. If you were at Evolving Faith, it's likely even been hastily signed. (P.S. If you keep scrolling, you'll see some ways to help celebrate today.)
This is such a weird time in the life of a writer. This work that you've laboured over and midwifed is about to head out into the wild to do what it was meant to do or needs to do - apart from you. And it feels strange - a mix of excitement and nervousness and pride and hope and gratitude and wonder and a fair dose of, well, abject terror.
I'm incredibly proud of MIRACLES AND OTHER REASONABLE THINGS. It is one part memoir, one part a theological exploration of the ideas, hopes, and devastations of miracles or the lack thereof. As some of you may know, I was in a car accident a few years ago and this is the book that grew out of that experience of very ordinary suffering. But the story itself isn't very ordinary - in fact, sometimes it's a bit weird and fantastic. I say "weird" in the best sense - there are things in this book that truly are both weird and wonderful, both ordinary and miraculous. It's a both/and book, a now-and-not-yet book, and it's straight from my soul.
This book is more memoir driven than my previous books - it's also way more open about my own spiritual journey and experiences particularly with the Holy Spirit.
Translation: it's super woo-woo and I am here for it.
But don't just take my word for this one:
"Sarah Bessey is a writer of remarkable gifts. Beyond her ability to make a breath-taking sentence, and to tell the truth about the dying and rising of faith, she can tell a story as if she is whispering it straight into your heart. She is, by her own definition, a dangerous woman, with wisdom to spare about learning to love the broken miracles God offers us once we're honest about where it hurts." – Barbara Brown Taylor, author of Learning to Walk in the Dark
"Miracles and Other Reasonable Things will surprise and delight you. Sarah's writing is so breathtaking, sometimes you think you are reading poetry. The story is so thrilling, sometimes you think you are devouring a novel. And the Spirit she describes is so compelling, you'll swear you experienced a revival. You won't put it down once until you close the last page. We are so lucky to be readers in the era of Sarah Bessey." – Jen Hatmaker, New York Times bestselling author of For the Love and Of Mess of Moxie and host of the For the Love Podcast
"This book—the fullness, depth, and beauty of Sarah Bessey's faith and artistic genius—is a miracle. Sarah, a prophet who cries out with fury from the pulpit and who whispers tenderly from the page, is simply my favorite faith writer. With Miracles and Other Reasonable Things, she invites us to lives of wonder by opening our eyes to the ordinary, extraordinary miracles of our days."– Glennon Doyle, #1 New York Times bestselling author of Love Warrior and founder of Together Rising
"Wise and funny, Sarah Bessey writes with hard-won hope that the space between healed and sick can be sacred ground. Thank God for Sarah, a faithful companion to those of us on the losing side of life." – Kate Bowler, New York Times bestselling author of Everything Happens For a Reason: And Other Lies I've Loved
Thank you so much for all of your prayers and support of the book. It means more to me than you could ever know.
Now available at:
---
How to Help Me Celebrate Today
Me, on book release day:
So many of you have offered to help or support the book release. Which is amazing. Seriously. I have been overwhelmed by the generosity and support of so many friends, bloggers, writers, readers, pastors, podcasters, and churches all coming alongside of this new book.
As much as Canadian-me is conditioned to say, "No, absolutely not, everything is great and I need nothing, please just carry on as if nothing has happened" the truth is that authors nowadays do need a lot of support and help for a book release.
And so I'm learning to say: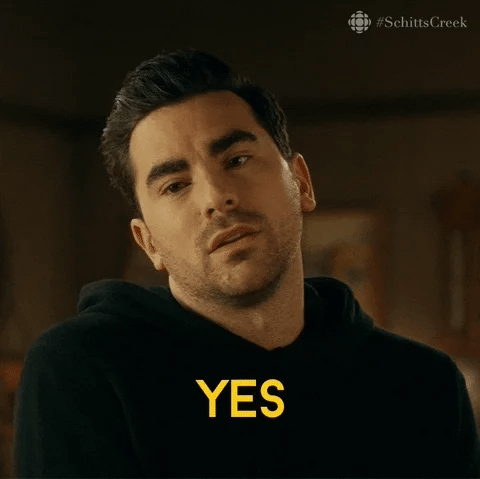 If you'd like to help promote or spread the word about Miracles and Other Reasonable Things, here's how:
I know, I'm a marketing genius. Someone should take notes.
It is available everywhere books are sold - scroll back up for the links.
Review it: After you read the book, please post a review on every online retailer you've ever heard of - you can use the same review everywhere. (The Amazon reviews are a big deal in particular so it would be nice to have a few right off the bat.)
Goodreads: Add it to your To-Read shelf. And once you've read it, give it a review. My publisher tells me that Goodreads is a big deal for logarithms of booksellers and so the more Goodreads activity - reviews, ratings, recommendations, lists it is on - the more likely people will be able to find the book.
(Of course, if you hate the book, please ignore this advice completely and forget that Internet reviews exists please kthxbye)
Spread the word on social media! Take a picture of the book for Instagram. Personally, I would LOVE to see selfies in bookstores - I'm going to try to put together some little giveaway this week for those in particular. Post about the book release or share quotes from the book on Facebook or Twitter. Heck, I'll take MySpace, I'm not proud (obviously). Tag it with #ReasonableMiracles so that I can see it, if you don't mind.
Gather a few friends for a book club or discussion group.
Follow me on Facebook, Twitter, or Instagram and keep an eye out for the news about the book. I'll post about interviews, reviews, podcasts, that sort of thing. If you comment or like those statuses, then more people will see them. (Zuckerberg plays a cheeky game, my friends.) So check them out and, if you like them, please share/comment/like! I've already done several of these so you'll see them on the pages.
Buy a copy or two (or, you know, twenty) for your family and friends as Christmas gifts.
Ask your local bookstore to stock it. And then, when you see it there on the shelf, re-shelve it right beside the nearest bestselling book or end-cap display you see! (I kid, I kid….) Abbotsford friends, The House of James has always been so supportive, so ask there!
Ask your local library to stock it. I adore public libraries and make judicious use of ours. Most libraries will bring in any book that is requested and so you could make sure that your library has it stocked for those of us who rely on libraries for our bibliophile tendencies.
Saying "thank you" feels inadequate, but I must say it: thank you. Thank you for your support and help and for believing in this book. And in me.
Now let's close out this painful bit of self-promotion.
Hopefully me: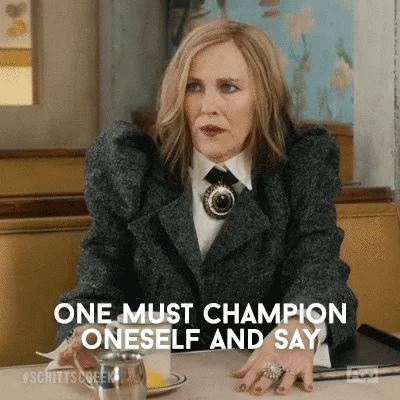 But really it may be more like:
I will absolutely be ordering in pizza for supper and refreshing Amazon an unhealthy number of times throughout the day.
I love writing books for you,
S.
---
In case you missed it:
Field Notes for September Part 1: Exclusive Essay and Life Update
Field Notes for September Part 2: Missionaries, Memoirs, Murder and More!
Field Notes Part 3: The Good Things + A Woman Worth Following
(Book photos by Stephanie Hall)