Introducing my brand new book!
*drumroll please*
Hi friends,
I have good news today and you are getting first dibs on it! I'm so pleased to introduce you to my brand new book, which will hopefully be in your hands this autumn.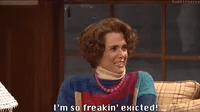 Ready? Here she is…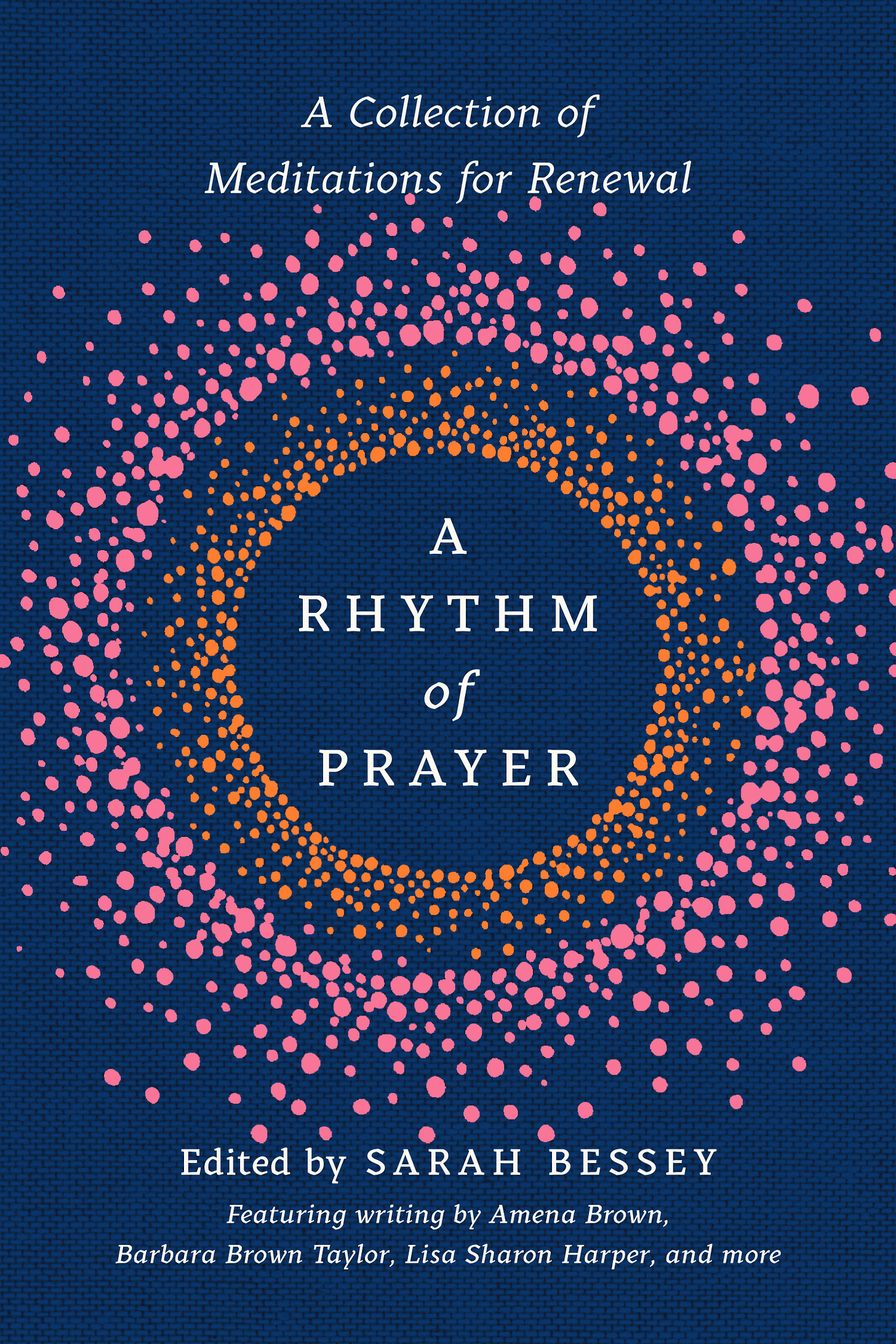 Isn't she lovely??
It's called A Rhythm of Prayer: A Collection of Meditations for Renewal.
And here's the fun twist: I'm actually the book's editor as well as author. This beautifully designed book is a collaborative prayer project with some of the very best and wisest leaders I know offering up their prayers and thoughts about prayer for these times.
For the weary, the angry, the anxious, and the hopeful, this collection of moving, tender prayers offer rest, joyful resistance, and a call to act.

This book celebrates and honours the prayerful tradition of a prayer circle in a literary form. It's my hope that it will be a companion for all who feel the immense joys and challenges of the journey of faith because this collection of prayers says it all aloud, giving everyone permission to recognize the weight of all they carry and the goodness of prayer in these times. These writings also offer a broadened imagination of hope—of what can be restored and made new. Each prayer is an original piece of writing, with new essays from yours truly along with a brand new benediction.

Encompassing the full breadth of the emotional landscape, these deeply tender yet subversive prayers give readers an intimate look at the diverse language and shapes of prayer.
Contributors to this book include:
Can you EVEN? I cannot. There is no even-ing when I look at that list of incredible writers, leaders, ministers, and activists. I have sat at their feet for years and to work with them on such an important project has been a DREAM.
Now, to share some of the backstory…
One thing I have heard consistently from so many of my readers over the years is how much they want me to talk more about prayer. This has always surprised me: in no small measure because I don't feel like an expert in the least. But I get it.
Here's a snippet of the introduction for you:
And so I began to dream of this book. A book that could co-create space for those of us who wander in the wilderness more often than not— an open circle where you could pull up a chair and find rest in the prayers of those who also walk with God. 

Often when we find ourselves at a crossroad in our faith, rethinking everything from church to scripture to family to art to politics to science to prayer, we think we have only two options: double down or burn it down. So when it comes to prayer, we might mistakenly believe that if we can't pray the way we used to or the way we were taught, somehow that means we can't or don't pray anymore, period. 

Many of us were introduced to prayer in one particular way largely depending on our culture, our religion, our faith tradition, our family. And many of us have lost those old pathways of prayer. There are many reasons for this. And it can leave us in a disorienting season emptied of prayer, longing for prayer, yet not knowing how to begin again. Sometimes when we lose prayer, it can be for the best: now that we no longer pray as we were taught, we are finally able to pray in both old and new words and silences. 

When I first began to envision this book about prayer, I knew right away what I didn't want to give you: a nice and tidy new set of prayers to co-opt for your own. Nope, what I wanted was equal parts example and invitation, permission and challenge, to acknowledge the heaviness of our grief and at the same time broaden our hope. 

Frankly, I love to pray and I think the prayers of people like us— however we show up to these pages— matter. Not in spite of scripture but because of it. Not in spite of Church but because of it. Not in spite of our questions and doubts but because of them. Not in spite of our grief and our longing, our yearning for justice and our anger, but because of them. 

..

If there is one thing I know about navigating an evolving faith, both through my firsthand experiences and through shepherding many others in this path of wilderness formation, it is this: the work of reclaiming and reimagining is good, hard, holy work. 

And it's worthwhile. There is room for your whole self in prayer. You can bring your whole body to this altar, this place where you meet with God with words or with wordless knowing. You don't need to pretend you aren't angry, that you aren't cynical or afraid, that you aren't feeling a bit hopeless or uncomfortable or envious or tired. That's how a lot of the Psalms came to be, after all. I believe that scripture gives us such a more fulsome and complete view of prayer than we were perhaps taught and so I wanted this book to show all of them. 

In these pages, we have liturgy and guided meditations; we also have laments and even some imprecatory prayers, which may make you uncomfortable with their honesty. We have thanksgiving and praise, we have cries for justice, challenge, and comfort, we have practices and psalms.
It will be out on September 29, 2020 at retailers everywhere as both a hardcover and an e-book.
A Rhythm of Prayer is now available for preorder at your local and/or independent bookstores as well as these online retailers:
(UK publisher will be announced soon!)
Thanks again for all of your prayers, love, and support. Working on this project quietly behind these scenes over these past months has been a source of energy and grace for me in a season when I desperately needed both.
My deepest gratitude to the writers, leaders, ministers, and activists whose prayers grace these pages. It is such a privilege to midwife their powerful mountain-moving words into the world.
I truly believe this book will serve you well and I cannot wait to put it into your hands! Is it September yet?
With love and lighted candles,
S.
Find me on Instagram |  Twitter |  Facebook | My Website
Learn more about my other books: Miracles and Other Reasonable Things |  Out of Sorts: Making Peace with an Evolving Faith |  Jesus Feminist
---
And in case you missed it
Love This in Particular - an essay for the global pandemic
I'll Read a Book, Maybe Two or Three - our book chat for May (subscribers only)
Book Club Discussion Portal: Defiant by Kelley Nikondeha - for subscribers
A Community Conversation: Good Words for Hard Times- for subscribers
And for something completely ridiculous and particular: A Schitt's Creek Benediction