Hello, my friends! This is part 2 of October's Field Notes. Part 1 is here. Let's just say that one….well….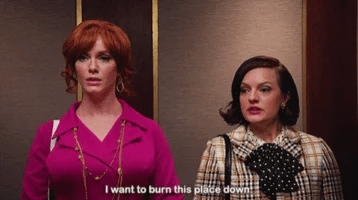 Thanks to everyone for sharing my take on John MacArthur's deeply problematic comments about women in ministry and particularly Beth Moore. The larger conversation has been valuable for a lot of us.
One thing I wanted to point out is that my essay neglected one very important aspect of the original incident. I didn't watch the full video because it was - of course - super upsetting. But because I turned off the video, I missed that there were very racist comments made along with the patriarchal nonsense. I deeply regret that I didn't name and call that out along with the patriarchy. My friends pointed this blind spot out to me and I'm grateful for it. So if you were one of the many who read my original post, please also go and read this essay by Rozella Haydee White called Why White Women Should Be Just As Angry About John MacArthur's Take on Race for RNS.
Now it's time for Part 2 of Field Notes this month. In this issue, we're talking about books plus I'm sharing my upcoming speaking calendar, the podcast appearances I've made this month (get out your earbuds!). and a brand new essay about family, ministry, vocation, and the ghost of A.W. Tozer (because I didn't tick off enough people this month already!).
Honestly, I didn't have as much reading time this month what with… *gestures vaguely at everything* but I did read a few great books - and I look forward to hearing about what you are reading in the comments. You always have good recommendations!
---
Before all that, I wanted to say a quick thank you to all of you for your support with my new book's release earlier this month. Miracles and Other Reasonable Things is into multiple reprints already and I have been genuinely overwhelmed by the positive and enthusiastic response. I have loved seeing your tags on social media, your comments, your reviews, and posts about it. I can't tell you how it feels to spend your time, heart, and energy making something and then send it out into the world only to be met with such generosity and love. I am so grateful to serve you all. Thanks for making it a bestseller already.
Please do buy local from your bookshops to keep them in business but if that isn't possible or if your budget prohibits paying full price, I will mention that Amazon continues to price it at just $15.99 USD so now is a good time to grab a few extra copies to foist on your unsuspecting relatives and friends at Christmas time.
You can order Miracles and Other Reasonable Things everywhere books are sold or ask your public library to order it in for you.
Amazon.com | Amazon.ca | Barnes and Noble | Chapters Indigo | Independent Bookstores | Darton, Longman + Todd (UK Publisher)
P.S. UK friends, it is now out and available for you as well. Your cover is pink/purple instead of blue and it's a paperback but isn't she lovely?!
---
All right, it's our favourite time of the month: time to talk about books! Open up your library's Request page or your favourite online bookstore and get ready. I've got some great reads for you this month.
My Favourite Read of the Month
Does Jesus Really Love Me? A Gay Christian's Pilgrimage in Search of God in America by Jeff Chu - 5+ stars. Of course I wasn't going to be unbiased in my re-read of this book, given that I am the Prime Minister of the Jeff Chu Fan Club. I read this book back when it came out a few years ago but life was busy and I felt like I didn't fully absorb it. So when we chose it for our Field Notes Book Club October selection, I was genuinely excited to re-read it through the lens of my friendship with Jeff. But I was unprepared for HOW FREAKING GOOD it is. It is tender, honest, insightful, generous, and truly a work of goodness in the world. Jeff is a journalist and that style really comes through here as he explores his own story and generously makes room for those whose stories are very different than his own.
Book Corner
Honest reviews of the books I finished reading this month plus this month's Kindle deals.
Practicing: Changing the World by Changing Yourself by Kathy Escobar - 5 stars. This was an advance read as Kathy's book won't be out until next year but WHEW it is worth a preorder. Kathy is a leader I trust completely. Her work is so vital, so needed in our current landscape as the church struggles to navigate a path forward that is healthy and life-giving and truly an embodiment of Good News. Tender, weary, disoriented ones, take heart: here is your pastor. Kathy is a faithful companion to those who wander, stumble, and against all odds continue to hope.
The Overdue Life of Amy Byler by Kelly Harms - 3.5 stars. This was a plane read for me and it did the trick. I didn't love it, some aspects were frustrating ("momspringa" as a word and concept is so cringey) but I mostly liked it by the end. It's a formulaic modern story of a single mom who has lost herself in keeping the boat afloat for her kids and how she "finds herself" again.
Royal Holiday by Jasmine Guillory - 3 stars. I have become a fan of Jasmine Guillory's contemporary romance novels (warning: verra sex-ay at times) but this didn't really capture me. The characters needed more nuance, the story felt a bit flat. I mean, it was fine but compared to her first two books, my expectations weren't quite met. Almost like a Hallmark movie in a book so still good for a Friday night read though.
I Bring the Voices of My People: A Womanist Vision for Racial Reconciliation by Dr. Chanequa Walker-Barnes - 5 stars. Dr. Walker-Barnes was one of my favourite parts of our Evolving Faith this year and this is the first book of hers I've read. It is FIRE EMOJIS. So good, such a necessary course correction for anyone who has spent time in racial justice or reconciliation conversations the past few years. Highly recommend.
On my side table, I am nearly finished with a few more great ones that we'll talk about next month - Ta-Nehisi Coates' new novel "The Water Dancer" among them.
Your turn - what did you finish this month that you loved? What is your favourite book of the month?
---
Curated Kindle Deals
*Prices were accurate when I prepared but may have changed. These are only the deals I've either read myself or know a bit about and so feel pretty good recommending to you.
Daughters of Miriam: Women Prophets in Ancient Israel by Dr. Wilda C. Gafney is $3.99 (please literally buy this. Her take on Proverbs 31 is AMAZING.)
Dear Martin by Nic Stone is $1.99 (this is SO good especially for young adult fiction fans)
All Our Relations: Native Struggles for Land and Life by Winona LaDuke is $2.99
Bibliophile: An Illustrated Miscellany is $1.99 (I can hardly recommend the Kindle version because the physical book is SERIOUSLY SO PRETTY in real life but still.)
Half the Church: Recapturing God's Global Vision for Women by Carolyn Custis James is $5.99 (this book was very formative for me as I wrote Jesus Feminist)
The Dressmaker's Gift by Fiona Valpy is $4.99
Devotion: A Memoir by Dani Shapiro is $1.99
Dear White Christians: For Those Still Longing for Racial Reconciliation by Jennifer Harvey is $1.99
Confessions of a Funeral Director: How the Business of Death Saved My Life by Caleb Wilde is $1.99
The Case for Psalms: Why They Are Essential by N.T. Wright is $1.99
Knowing Christ Today: Why We Can Trust Spiritual Knowledge by Dallas Willard is $1.99
Paul: In Fresh Perspective by N.T. Wright is $4.99
The Contemplative Pastor: Returning to the Art of Spiritual Direction by Eugene Peterson is $1.99
---
Listen and Watch
My latest appearances on podcasts etc.
LEAD Stories with Jo Saxton and Stephanie Williams O'Brien - I love these two women and we had such a great conversation about women in ministry and why #WeWontGoHome
Still Becoming Episode 15: Sarah Bessey, There's Room For You Here
The Zeitcast with Jonathan Martin: Miracles, Grief, and God In-Between
The Eternal Current Episode 02: Losing and Finding Faith with Sarah Bessey
For the Love with Jen Hatmaker: For the Love of Faith Ground Breakers Episode 06
I feel like I am recording two or three podcasts a week right now and so watch this space next month for a flurry of new interviews. And don't forget you can always go back and listen to other podcasts I've appeared on by clicking here to listen and watch.
---
The (Successful) Pursuit of God
As an overly earnest kid coming of age in the charismatic renewal movement myself, I was drawn to Tozer's work, reading the book several times in my youth. His example was inspiring, clarifying. Sign me up for that evangelical hero complex. My copy of The Pursuit of God is still dogeared and underlined with teenage ardor: I desperately wanted to "taste, to touch with [my] heart, to see with [my] inner eyes the wonder that is God" as he did. His work deeply shaped the church for generations, giving us a picture of single-minded devotion to God, a glimpse of discipleship centred on desiring God above all else.
And yet now—as a forty-year-old woman, married with four children, and a life devoted to Christian ministry—I am more haunted than inspired by Tozer.
A.W. Tozer had seven children. His wife was Ada Cecilia Pfautz. After Tozer died, Ada remarried a man named Leonard Odam. Later, when she was asked about the difference between her marriage to The Great Man of God and her current husband, she candidly said, "I have never been happier in my life. Aiden (Tozer) loved Jesus Christ, but Leonard Odam loves me."
Aiden loved Jesus. Leonard loves me. So simply contrasted, so utterly devastating.
To read this entire essay, click here to head over to Fathom Magazine.
---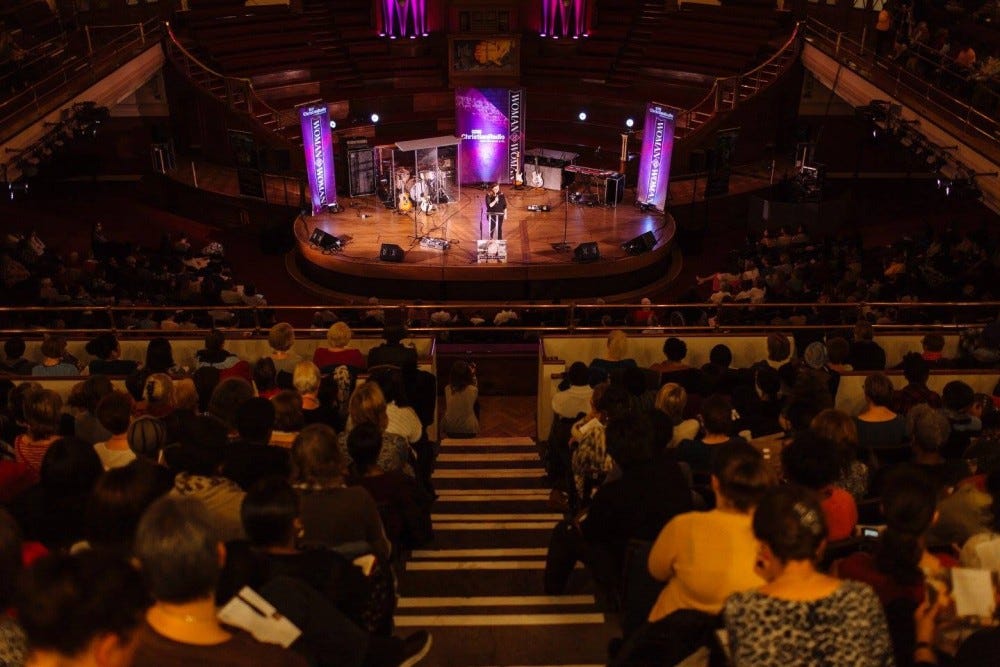 Speaking Calendar
Upcoming Events
Now is the Time: Allyship and the LGBTQ+ Community with Generous Space Ministries in Vancouver, B.C. – November 6, 2019
To book me for your next event or service, contact Chaffee Management.
---
I will be so glad to see the backside of Halloween. I am on the record as being a big old NOPE on spooky, scary things - it's not even necessary for spiritual reasons (but I do have those too because I'm the worst) but just a general dislike of casual gore when I'm at the Costco. I don't like horror or thrillers or anything that is even mildly tense. Stores are STRESSING ME OUT right now. I did not sign up for a haunted house at while I buy bread at Safeway, KAREN. I am an Enneagram 9 and I DO NOT WANT THE SPOOKY.
Me, to Halloween:
On that note, I wrote an essay called Guard Your Gates that always makes the rounds at this time of year so this might be helpful to you.
See you back here next week for the next installment of October's Field Notes with the Good Things of the past month and a phenomenal woman worth following.
Hiding from spooky things since 1979,
S.
P.S. Don't forget - October is the month when everyone who subscribed gets Field Notes but if you want to keep receiving the full e-newsletter in November, December, and into the new year, you'll need to sign up for the paid subscription.
And because this month is entirely free for everyone, feel free to share the love and send this issue or last week's to a friend: