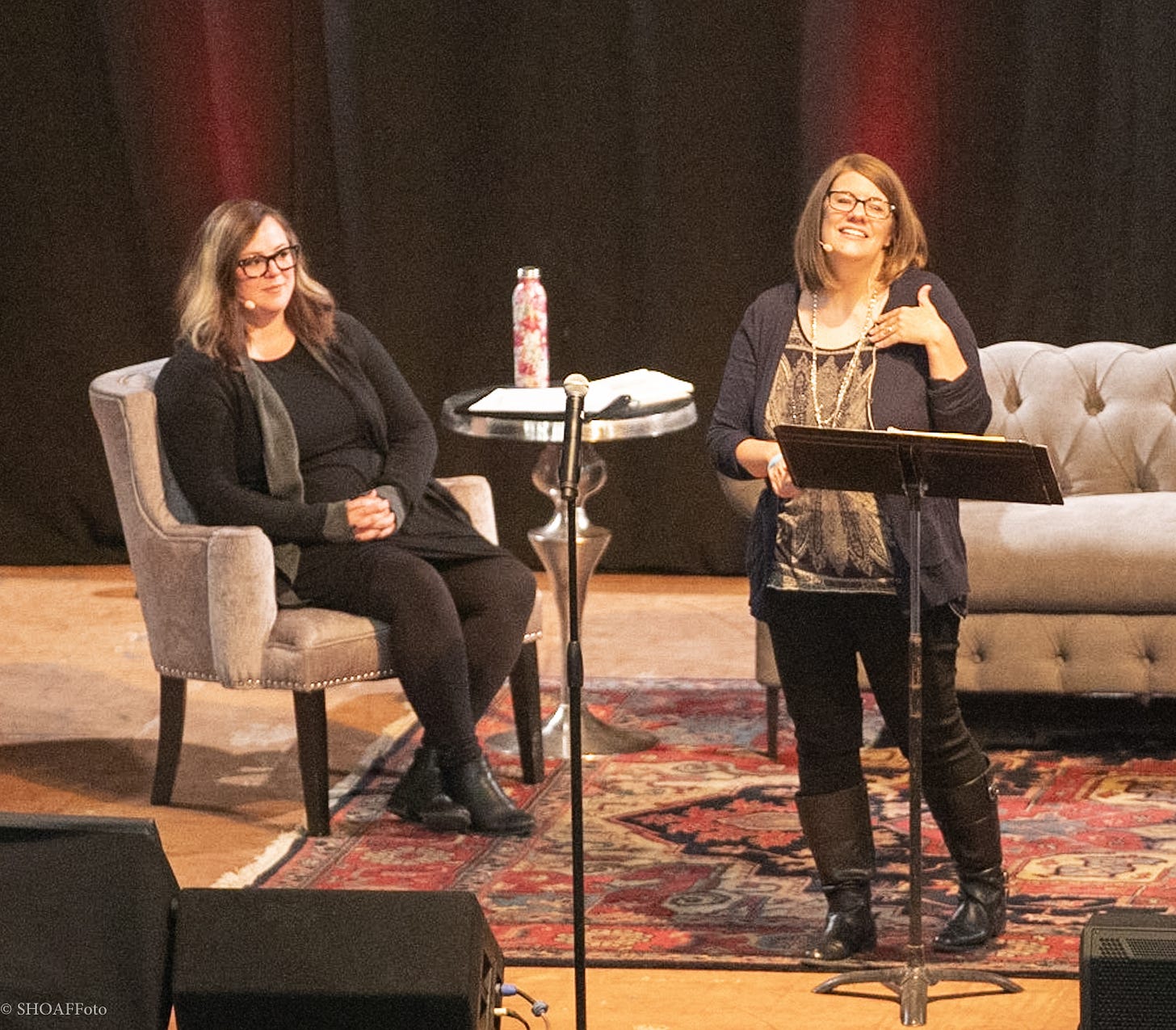 There will be beautiful and gracious and honest things written and said about my friend Rachel Held Evans this weekend. I have sort of been dreading that part even as I demand it. I feel protective of her - she was so much more than "RHE" - and at the same time, I desperately want people to remember her, to talk about her, to honour her. And I want no one else to say a single word and keep her all to ourselves. Grief is weird and hard and I find I am not very good at it. So far my solution to just keep working, to keep moving, as if grief can't catch you if you're working hard hasn't been foolproof.
I have been unsure how to mark all of these tender milestone days we have been within. So many terrible and beautiful, horrible and unimaginable moments within the words "this time a year ago." I feel myself turning inward to protect those moments and memories, to relive them in my heart along with her family. Secret keeping is underrated.
Because writing was the first thing that brought us together, I did try to find new words to say on this first anniversary of her impossible death. But I find I don't have very many left to say that aren't just a simple long howl: I tried to write about Rachel and what I try to believe about resurrection back on Easter Sunday so perhaps that's where my words went.
Then I remembered that a few months after she died, her publishers asked me to write a new foreword for her first book Faith Unraveled (I still think of it as Evolving in Monkeytown, the original beloved title).
Since I don't have many words today, I thought I'd share that foreword with you:
---
Like a lot of people, I first met Rachel through her words - her thoughtful, provocative, honest, perfectly crafted words. With her popular blog, her voice on social media, and then through her books, she was writing for all of us doubters and dreamers, skeptics and cynics, the hungry and thirsty ones, those of us who wanted to believe but somehow still asked the "yeah, but what about…?" questions in Sunday School.
Rachel created a sanctuary for spiritual refugees to wrestle with their big questions, to be honest about their wounds, and to encounter the love of God. But she was also a devoted wife to her husband, Dan - their partnership was a beautiful thing to behold and you'll get to know him in these pages, too. She was such a good mother to their two children: once, when we were leading a conference together, we could hear her sweet daughter crying backstage. Rachel immediately left the stage, went and got her baby and then proceeded to preach with her now-happy daughter in her arms. There was no line between Rachel's life and work - she lived seamlessly.
When Rachel died at the age of just 37, her family, her friends, and her community were joined in grief by literally millions of mourners all around the world. The loss of Rachel remains impossible to explain. She was so much more than a best-selling author, more than a respected public theologian, more than a powerful speaker or conference organizer: she was also a pastor, a prophet, a faithful friend on the journey to so many, and a healer, a leader for our generation of the Church. And she was my friend.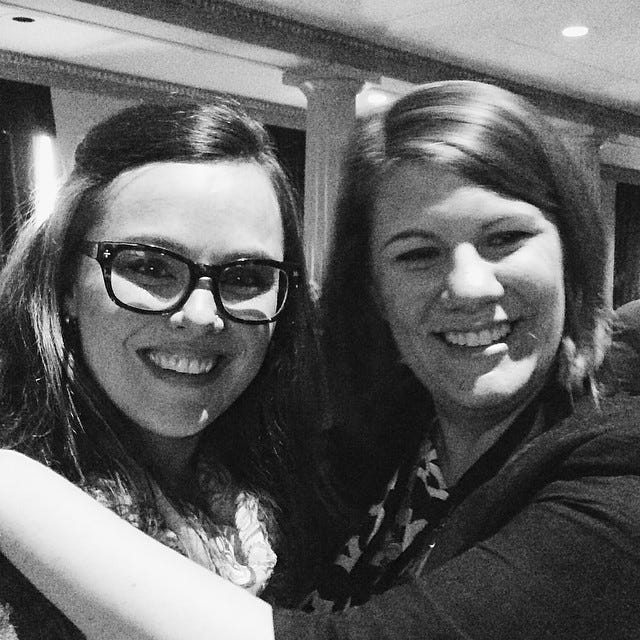 Rachel was an uncommon soul - equally tender and fierce, brilliant and kind. She was the sort of woman who made origami swans out of her hate mail, who engaged with her readers as if they were her friends, who loved her roots in the small town where she came of age, who liked conversation more than answers, who never lost her delight in the quiet of the land and the song of a mockingbird. She always believed there was more room at the Table and lived generously.
Rachel and I first became acquainted through our connection on the Internet but then we became friends in real life. We were alongside each other for many years: welcoming babies, writing our books, cheering each other on, creating conferences, doing good work together. Her friendship made me braver, wiser, smarter, much more honest, and more deeply loving towards my neighbours.
I miss her profoundly.
When her publisher asked me to write a few words to introduce you to her work, I went back and read this very book all over again. It had been several years since I had spent time with these pages and, underneath my grief, I was reminded afresh of her remarkable early gifts, wisdom, brilliance, and welcome. She is also really, really funny.
I feel jealous of you being able to read her words for the first time: you are in for a treat. As she writes, it was doubt that saved her faith. That isn't something most faith leaders will tell us - they tell us that it is our certitude, our immovability, our quiet compliance that saves us. In these pages Rachel will do for you what she did for so many of us: she will give you permission. Permission to look your doubts right in the eye, to name them, and then to ask yourself a fateful question: "What if I'm wrong?" That question can be terrifying but it can also be healing. What if we're wrong about a vengeful, punishing, cruel God? What if we're wrong about God's anger and fury towards us? What if we're wrong? What if my way of worshipping God or understanding God isn't the only story? What if God is even better than we could have imagined? There is freedom in questions. Rachel went ahead of us and left a path for us to follow. As she writes, "God's ways are higher than our ways not because he is less compassionate than we are but because he is more compassionate than we can ever imagine."
Rachel lived her life fully within that compassionate love and she is held in that Love now. She lived her questions well. And she never lost her love for telling the Story. Now that we have to somehow live in a world without Rachel, I'm more grateful than I can express for every single word she wrote down for us, a trail of breadcrumbs, straight to the generous, inclusive, loving House of God.
Here is a link to Rachel's books.
---
Today, like everyday, I miss my friend.
Who was most at peace on the land with her beloved husband and her babies,
Who was wickedly smart and hilarious,
Who was terrible at Instagram and eschewed being anyone's guru,
Who learned generosity of mind and heart at her family's kitchen table,
Who always chose integrity and courage over making a profit or being palatable to the gatekeepers,
Who gave permission to a generation,
Who made origami out of hate mail,
Who kept the faith,
Who needed the Church enough to speak truth,
Who dared to wonder, "What if I'm wrong?" out loud,
Who was willing to keep wrestling until the blessing came,
Who pulled up more chairs to the Table and scooted over to make room,
Who made us laugh and made us think,
Who was bold and courageous and kind,
Who would not be budged from her conviction that this Gospel is Good News for everyone,
Who moved to the margins because she knew this is the centre of God's Story,
Who was a relentlessly good friend,
Who never lost her love for telling that Story,
Who loved us,
And whom we loved.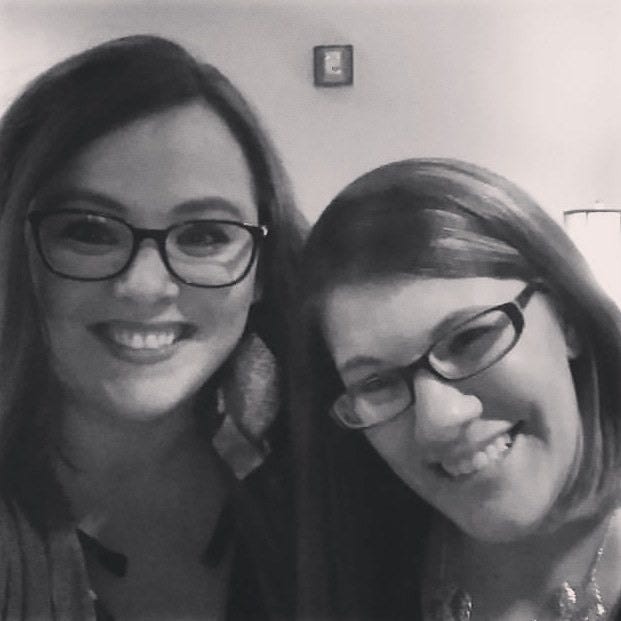 I miss you, Rach.
---
From a year ago: How Rachel Held Evans Should Really Be Remembered by Sarah Bessey and Jeff Chu for The Washington Post.
P.S. Even if you didn't know Rachel personally, I know that many of you are still grieving, too. So with the blessing of her family, I wanted to mention an ongoing online space for connection as you mourn. Since last year, people have been gathering under the hashtag #RememberingRHE and #BecauseOfRHE on Twitter primarily. (Rachel really loved Twitter.) Please do feel free to share your stories or memories or pictures with Rachel during this anniversary and find ways to connect with others who knew, loved, or were impacted by her life and work through that hashtag. Grieving alone is horrible, together is less horrible.