Every year since I was 21 years old, I have written a Christmas letter for our friends and family. I started the practice when I was still in university. Then Brian and I got married and we were living in the USA, far from my side of the family and so I kept up writing the yearly letter with updates about our life. This was before social media was ubiquitous and so the letter was actually an update.
In 2003, we got two cats and I dedicated three paragraphs to them and their antics. Bless it.
I have written letters for nearly twenty years now as we moved, changed jobs, welcomed kids, wrote books, moved, more kids, you get the idea.
This year, I didn't write a Christmas letter.
I know I'm likely the only one who noticed: Christmas letters have fallen out of fashion and often cause a backlash of honestly warranted mockery - "Oh, little Timmy made honour roll AGAIN how nice and now we're off to Paris, tra-la-la!" They can feel braggy and disingenuous. And with the dominance of our constant connection to one another thanks to our mobile phones and curated Instagram posts, well, what's even the point anymore?
After the year that has passed, I briefly considered at least trying to write about what has transpired but quickly released the notion. Christmas came and went. I didn't know how to tell the truth of 2019. The idea of setting intentions or resolutions for 2020 feels ridiculous.
But today I remembered D.L. Mayfield's brilliant essay The Brutally Honest Christmas Letter from 2015 and I thought, as I often do when I read great thinkers and dreamers, "well, here's a path." (That's one gift of other writers, I believe - they help illuminate paths when we feel stuck.
And so with apologies to my friend D.L. (who has a new book coming out in 2020 that will no doubt be amazing), here's my attempt at something similarly honest as we prepare to say goodbye to this year.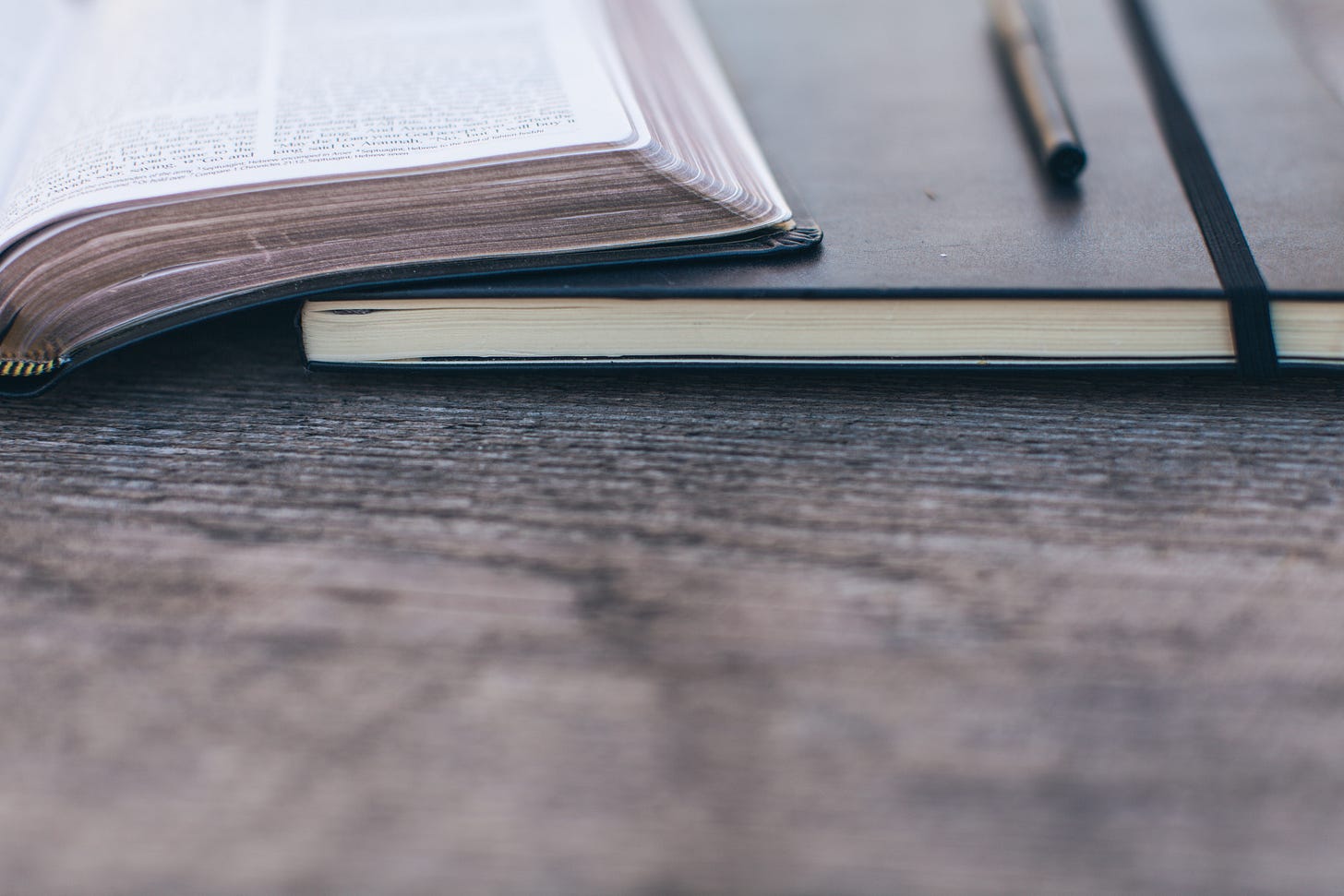 ---
December 2019
Dear friends and family:
We have come to the end of 2019. It was a very hard year. I am nowhere near over it but I do a very good job of pretending to be fine! Small mercies.
I started the year with great hopes and plans. I had made my peace with my new not-healthy body and the steady accumulations of losses that come with chronic illness as a result of that car accident a few years ago. (I'm mostly at peace with it. Not always.) But the kids were in a good space. Brian was settled at work. I had a new book coming out which is always a momentous occasion in my life. I had a girls weekend trip to Texas planned for the first week of January with my closest inner circle of girlfriends - we were going to stay in our jammies and plan each other's lives for the coming year.
And of course my friend Rachel and I were already hard at work on our second year of our conference and growing community Evolving Faith along with our partner Jim. We had just concluded our first year of this conference and had a lot of ideas for what we wanted to do moving forward. I think we spent most of that first year looking at each other with equal parts delight and terror: it was a lot more than we had envisioned but we were adjusting our sails to the wind of the Spirit and I felt optimistic. We were naming who we were and who we wanted to be. We had a lot of laughs. Pages of plans. We added Jeff Chu to the team. He became a dear friend.
Now as the year draws to close, I feel hysterical laughter (the kind that precedes some big sobbing) coming on at how little I knew about what 2019 held in store.
Because:
This was the year Rachel died.
She died. She got sick and then she died. Her two babies lost their mother, Dan lost his wife, Amanda lost her sister, Peter and Robin lost their daughter. What claim do friends have in such unspeakable losses? I don't know. But I wait on the edge of their wide sea of grief and stake my small spot. I live there some days.
With a few friends, we tried to form a protective circle around her family - I don't know if we did this well or right. I talked to the press a lot. We had a funeral for everyone and a graveside for those who loved her best. There were sunflowers on her casket.
You know what, I'm not able to write or speak well about any of this yet. It is too close to the bone. It is a big gaping wound of trauma and loss; nothing about this has healed yet.
This was the year my friend Jamie lost her youngest son to mental illness. After our light girls weekend in Texas, her life was shattered and so this was the year I stood at the edge of the water beside a broken-hearted, devastated mother and knew the limits of hope and comfort. The candles in lanterns floated across the water. Slowly everyone left the park until it was just a few of us left. I have tried to carry some of Jamie's grief right in the centre of myself all year, I don't want her to be alone in it. This is when I watched Derry Girls because I couldn't remember how to fall asleep anymore.
This was the year we lost our church and so many of our friendships. I miss it every single Sunday. It's complicated and hard. It is also very lonely. Our position on LGBTQ+ welcome and inclusion meant that my children lost their faith community, too. And yet I would pay every price over and over and over again to be in holy solidarity with those who suffer at the hands of churches and culture in a way that makes my paltry sacrifices look laughable and to be alongside of each other as we all follow Jesus.
Worth it? Absolutely.
Devastating? Still.
I wonder if I will have the courage to try again with intentional Christian community ever again. Right now, I am not brave enough.
This was the year I felt like I had failed my children in some important ways. I'm still working to fix this. It is humbling.
There were other moments of loss - my ongoing health challenges and changes, friendships that changed or disappeared. There are looming family changes which are less like the proverbial pebble thrown into a pond with ripples that reach every shore and are more like earthquakes that change everything in the landscape even the street signs.
And yet there were moments of joy, love, hope, goodness, too.
This is the truth. Not just cold comfort but the actual God's-honest, light-in-the-darkness truth.
We pulled off Evolving Faith even without Rachel and it was harder than I could have imagined and it was also richer, stronger, more anointed, more beautiful than I could have imagined too. There were a million moments I'll cherish in my heart always but I think I'll never get over that arena full of the hungry and the thirsty, the misfits and the grieving and the wanderers, all singing "It is Well With My Soul" at the top of their lungs before all of us ran to the Table for the bread and the wine together. I wish I could bottle that up and carry it with me for the rest of my life, I could feast on it always. I think she would have loved those days. I hope so anyway.
I let my natural hair grow in for the first time since I was 14 years old. I was surprised to find that I have two wide silver wings at my temples now and white strands in the dark auburn. I also spent more money on a lipstick than I've ever spent in all my born days (Charlotte Tilbury's Very Victoria) just because the Duchess of Sussex, Meghan Markle mentioned loving it in a magazine article and I don't regret that one single bit.
My children were my light, the centre of my hope and joy and exhaustion. They coloured pictures and danced in grocery store aisles. They adjusted to my sister's Anglican church's liturgy and volunteered for the Christmas pageant because they are more resilient than me. They went swimming and skating, played baseball and basketball. We maxed out the number of books the library will let us take home. They toted the cats around like big babies mercilessly and the creatures purred in delight every time. They stand at the side of my bed in the morning and pat my face to wake me up. They talk too loud and yell at each other sometimes. They saw the stars. They had growth spurts in body and soul. I thought I had my hands full when they were babies. Bless my own heart.
Brian and I both turned forty. This year has taught me that aging is not a tragedy - it is a gift. And every day together is an unpromised gift. He has been steady and kind, my sanctuary this year. He lets me not-talk and understands every word I can't say. I'm so grateful for how he keeps a close care-taking eye on me while I pretend to be fine to everyone.
I listened to good podcasts and read some very good books. The Highwomen album came out. We took our kids on a family holiday to Alberta and basked in the Rockies. I took them to the places where I grew up and told them stories. They mostly listened. Maggie started daycare. The garden produced an abundance of raspberries and spinach. I got a new tattoo. Brian renovated our kitchen and tore up our front yard because he knew I wanted to plant flowers. My little nieces were baptized. I started to see a spiritual director.
This was the year I took my eldest daughter back to Saskatchewan to visit our family for her thirteenth birthday. She connected to her larger story and my extended family and even the place itself welcomed her home as a long-lost daughter. She stood in the places I stood at her age and I felt like time meant something different. There was a moment as we drove across the empty prairie, wide open sky above us, when I felt perfectly happy. She gestured at the cloudless horizon and abandoned farmhouses in a field and said, "Isn't it beautiful?"
Work was a joy to me: my new book came out in October and people seemed to like it. I am proud of it. I am still reeling that Barbara Brown Taylor endorsed it. I love when people write me letters or emails about how it mattered to them even though I can't respond to emails anymore, I have forgotten how.
I have sixteen more book ideas - now I just need time to write them. Even my OG yellow book Jesus Feminist was translated into Spanish and will be released in 2020. Sometimes I quietly say the translated title - Jesús Feminista Jesús Feminista Jesús Feminista- aloud to make myself happy. I'm working on new projects and new plans. I get to do meaningful work that I love and I never, ever, ever take that for granted. Work has been my steady joy this year, my refuge.
Heartline Ministries is surviving the turmoil in Haiti even as we make adjustments. The 1000th baby was born. This matters to me.
This has been a very hard year. I will tell the truth about that. I will also tell the truth that we made it. We survived. We held on to each other and kept going.
This was the year I learned all over again to reconcile that many things can be true at the same time:
we are deeply loved by God and sometimes we don't know what that even means;
we miss who we used to be and we love the person we are becoming;
the kin-dom of God is happening right this blessed minute and it's not here yet;
love and grief;
hope and lament;
there are miracles and there are not;
there are funerals and there are baptisms;
this world is devastatingly broken, filled with weeping and suffering and this world is so freaking beautiful and good you could cry at the sight of a baby's thigh or catch your breath at the sight of pine trees against a rose coloured sky or turn up the music to sing in the car with the windows down.
All of it: true.
Right now as the year ends, all I really have is this: Emmanuel. God with us.

God with us.

God with us in every hospital room, at every graveside, in every dark room after everyone else has gone home to their normal lives. God with the ones for whom the Good News is truly good news. God with every immigrant kid trapped in a detention centre and every refugee who is turned away at the last door and every gay kid being sent away to conversion therapy convinced that God hates them and every sex worker and every addict and every victim of abuse at the hands of religious leaders and every foster kid with a garbage bag full of their treasures and every protestor crying out in the streets that black lives matter and every murdered and missing indigenous woman and girl and every person experiencing homelessness and every unheard and uncelebrated and ignored imago dei, image of God, finding the truest reality of Love, abiding in thin places from the underside of life. God with the mourning, with the scared, with the angry, with those who hold the great and terrible knowledge of the Presence of Love in our thin and weary places.
So if you are curled on the couch like me this New Year's Eve, ready to turn the calendar page in a way that hardly even makes sense with one part relief and one part middle-fingers-up, perhaps light a candle there in the darkness. As John wrote in his Gospel, "The Life-Light blazed out of the darkness; the darkness couldn't put it out." The darkness cannot put out the Light of the World. There's enough light to live by still. Sometimes that light blazes out in the darkness not because it' is so blindingly bright but because the darkness is pressing too close. Even a candle feels like a beacon sometimes.
Maybe 2020 will be better. I hope so.
God with us.
Still. Always.
Love, lighted candles, and stubborn hope,
S.