Hello my friends:
First of all, some very good news: our little community here has almost single-handedly funded the entire Heartline Ministries Mother's Day initiative.
Seriously.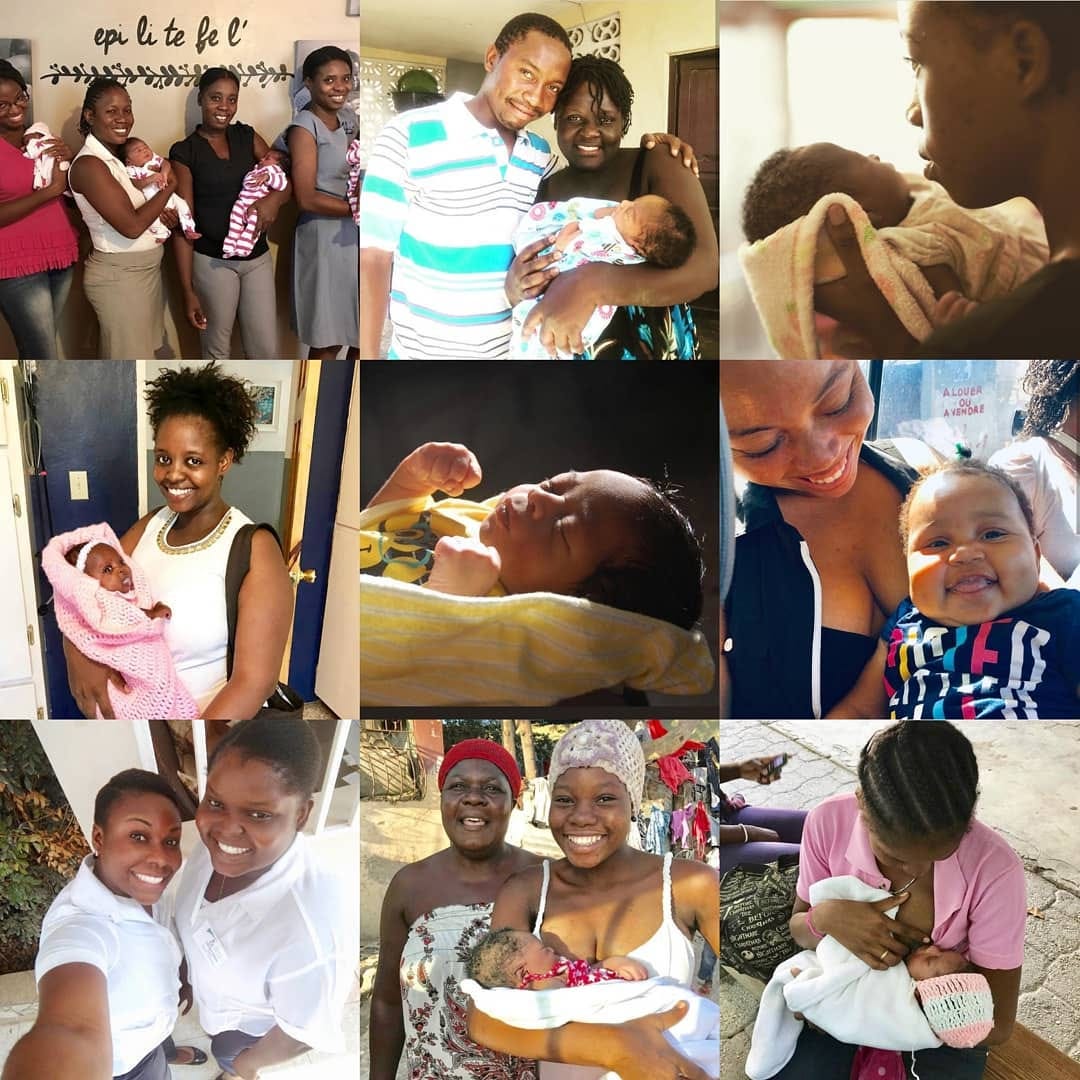 A few days ago I sent you an email inviting you to join me in supporting Heartline's Maternity Centre in Haiti as a way to honour those who have mothered us.
And you threw your arms around those mamas and babies in Haiti and the belief that maternal health care is absolutely a human rights issue. You put your money where your heart is.
And together we funded that whole campaign.
Live feed of me right now: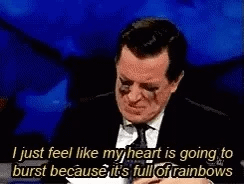 This was the best gift I could have received today. My friend Tara Livesay who is the director of the Maternity Centre called to let me know how you all showed UP for the mothers in Haiti, donating and giving gifts in honour of those who mothered you.
All of our small gifts added up together to something absolutely beautiful and redemptive for today.
Mothers and babies in Haiti will flourish and thrive together because of your generosity and I just needed you to know this and to say thank you for being the literal best community of readers and friends.
It's good to do good together, isn't it?
Well done, you. Well done.
---
She's Got the Whole World in Her Hands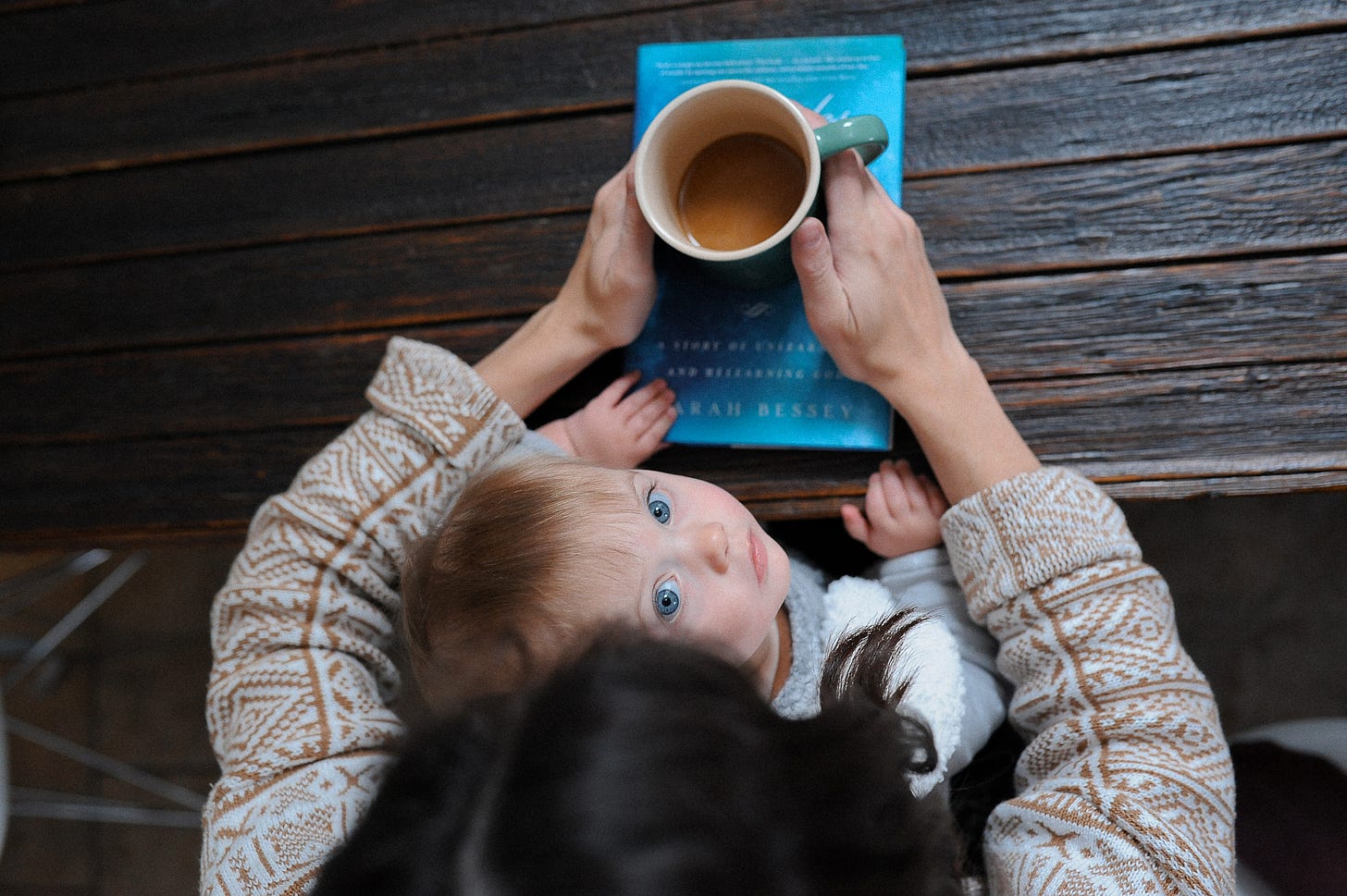 Today is Mother's Day here in Canada and the USA.
As a gift to you today, I thought I'd share a few edited excerpts from my latest book about how the Mothering God met me in the aftermath of a car accident, grief, and loss. This is a big reason why I began to turn towards a more mundane and ordinary sort of healing, a reasonable sort of miracle indeed. I hope you like it.
"I had first been introduced to God as the good Father. I was introduced to God as Healer, as Redeemer, God as Jesus, God as Holy Spirit. But as I began to see myself as healed and with chronic pain as a companion, I began to turn again and again to God as Mother, too. …
I have always loved the imagery of God as mother in Scripture, so it's not completely out of left field for God to use a maternal image to break through in my life, to give me a path to follow towards choosing life. Most of us identify God in parental terms as a father - and that is deeply meaningful to me as well. And that has come easily to me perhaps because of my own father: his strength of character and conviction, his steadiness and masculine love, have been a foundation to my life. Knowing my own father made it easy for me to love God as father. He gave me a straight path to run on to see God as a good and loving father.
But just as my own father gave me a glimpse of God's good character, so did my mother. She could not be erased from the goodness and completeness of God's expression. Her energy, her nurture, her fierce mama bear protectiveness, her joy and laughter, the ministry of her hands in my hair smoothing away the cares.
I find that the older I get, the more I care for the ones I love and for the world, the more I need both - I need both the energy of the mother and of the father. I need the fullness of the expression of God, not a lopsided stereotype caricature of either. And in times of suffering of loss or exhaustion, it has turned out that I needed a mother.
As Julian of Norwich wrote, "As verily as God is our Father, verily God is our Mother," So I began to picture that strong, wise, capable, patient, deeply loving mother present in my life. After all, a peer might indulge my avoidance or self-neglect or selfishness, encourage me to do what feels good instead of what creates good.
But the sort of mother I envisioned - the way my own mum has mothered me - would make sure we ate well, drank water, went for walks, took our medication, read good books, challenged ourselves intellectually and spiritually, cared about others, managed our money responsibly, all of that good stuff. A mother who truly loved us would establish boundaries and offer wise counsel and tenderness of rest. Perhaps you picture Molly Weasley from the Harry Potter books. Or Sister Julienne from Call the Midwife or Marilla Cuthbert from Anne of Green Gables or Marmee from Little Women. Maybe you'll imagine Dr. Maya Angelou in your ear whispering that "when you know better, you do better." Maybe you'll imagine your own mum or a Sunday School teacher or the mother of your best friend - whoever makes you feel safe and secure and cared for and then simply do what they say.
I began to experience God as Mother in my life. She would say, "You've had eight cups of coffee today, you have been on the computer for too long, your whole body is crying - time to shut down the laptop and get some fresh air and eat a vegetable, child."
If I was pitying and selfish, I could picture Her telling me to open my eyes to the world around me. If I was overwhelmed, She held me tenderly as I wept.
If I was cranky and exhausted, I could picture Her telling me to get to bed at a reasonable time and then singing over me as I slept.
If I was struggling to walk or was experiencing a week of pain, She would silently hand me the phone and raise Her eyebrows until I called my physiotherapist.
If I was working as if the world was mine to save, She would remind me She has the whole world in her hands. As my spiritual director often has to remind me, "The Kingdom of God is not in trouble."
And day by day, I strengthened. I wasn't always doing what felt good - I still despise exercise and am allergic to admitting I'm not fine - but what I was doing was slowly creating good, making room for good to flourish, planting goodness in faith for a harvest of abundance.
This kind of care awakens us to our true selves. Rather than hiding under blankets and retreating from life, being mothered by God gave me a path to engaging with life from a place of strength and wisdom and wholeness. This metaphor for self-care has given me a way to parent myself through this season of grief, loss, pain, and recovery."
- an edited excerpt from Miracles and Other Reasonable Things, Chapter 12
---
Finally, whether today is filled with goodness or pain, I wanted to conclude by sharing this prayer for you which was originally written by Amy Young and then adapted by Heidi Carrington Heath:
"I want you to know I'm praying for you if you are like Tamar, struggling with infertility, or a miscarriage.
I want you to know that I'm praying for you if you are like Rachel, counting the women among your family and friends who year by year and month by month get pregnant, while you wait.
I want you to know I'm praying for you if you are like Naomi, and have known the bitter sting of a child's death.
I want you to know I am praying for you if you are like Joseph and Benjamin, and your Mom has died.
I want you to know that I am praying for you if your relationship with your Mom was marked by trauma, abuse, or abandonment, or she just couldn't parent you the way you needed.
I want you to know I am praying for you if you've been like Moses' mother and put a child up for adoption, trusting another family to love your child into adulthood.
I want you to know I am praying for you if you've been like Pharaoh's daughter, called to love children who are not yours by birth (and thus the mother who brought that child into your life, even if it is complicated).
I want you to know I am praying for you if you, like many, are watching (or have watched) your mother age, and disappear into the long goodbye of dementia.
I want you to know that I am praying for you if you, like Mary, are pregnant for the very first time and waiting breathlessly for the miracle of your first child.
I want you to know that I am praying for you if your children have turned away from you, painfully closing the door on relationship, leaving you holding your broken heart in your hands. And like Hagar, now you are mothering alone.
I want you to know that I am praying for you if motherhood is your greatest joy and toughest struggle all rolled into one.
I want you to know that I am praying for you if you are watching your child battle substance abuse, a public legal situation, mental illness, or another situation which you can merely watch unfold.
I want you to know that I am praying for you if you like so many women before you do not wish to be a mother, are not married, or in so many other ways do not fit into societal norms.
I want you to know that I am praying for you if you see yourself reflected in all, or none of these stories.
This mother's day, wherever and whoever you are, we walk with you. You are loved. You are seen. You are worthy.
And may you know the deep love without end of our big, wild, beautiful God who is the very best example of a parent that we know.
Amen."
---
Today, I honour you, all of you who mother whether it's by biology or choice, vocation or duty, gift or anointing. I'm sending you so much love today.
May the God who mothers us meet you right in the place where you stand. May you sense the energetic loving care of our Mother today.
Love,
S.
One quick note: I have a big announcement about my brand new book coming in a few days so watch for that. I'm so excited to share this project with you - I think it's going to serve you so well. You'll be the first ones with the details. See you in your inbox soon!
---
And in case you missed it
Love This in Particular - an essay for the global pandemic
I'll Read a Book, Maybe Two or Three - our book chat for May (subscribers only)
A Community Conversation: What was the book that turned you into a reader? - for subscribers
Book Club Discussion Portal: Defiant by Kelley Nikondeha - for subscribers
A Community Conversation: Good Words for Hard Times- for subscribers
And for something completely ridiculous and particular: A Schitt's Creek Benediction
Our Easter Series on the I AM Statements of Jesus
---
Find me on Instagram | Twitter | Facebook | My Website
Photo of my book courtesy of Retrospect Photography in Saskatoon.
Learn more about my books: Miracles and Other Reasonable Things | Out of Sorts: Making Peace with an Evolving Faith | Jesus Feminist